0
9 Common Mistakes When Live Streaming And How To Avoid Them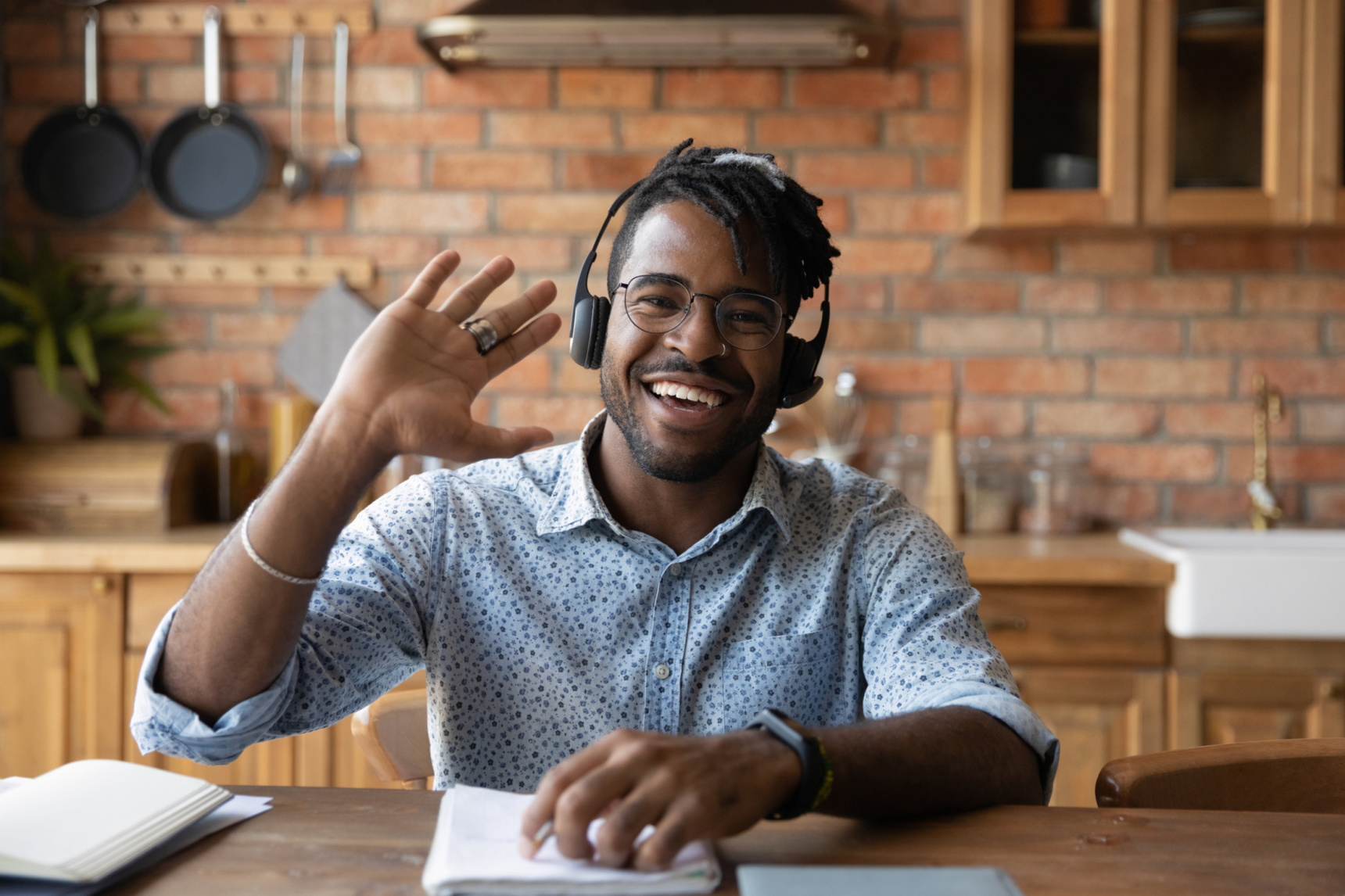 Having grown by 99% between April 2019 and April 2020, the live video streaming industry is exploding.
Whether you are a marketer looking for leads, or a content creator aiming to pump up those views—live-streaming is fast becoming your best friend.
However, no matter the purpose of your live-stream, it has to be one thing, and that is good. There are literally billions of hours of competing live video content out there. For your live-streaming to be effective, you need to make sure that it's up to scratch and of high quality.
The best place to start? Avoiding the common mistakes associated with live-streaming.
If you want to ensure your live-stream attracts and holds viewers, keep reading as we dive into the top live-stream pitfalls and how to steer clear of them.
1. Picking the Wrong Topic for Your Audience
One of the first mistakes to avoid when doing live video streaming is picking a topic your audience isn't interested in.
To gain viewers and hold their attention it's imperative that your live-streamed content is interesting for them or answers a need. Unfortunately, many brands make the mistake of making their live-streams overly self-promotional.
Instead, ensure you live-stream around topics that serve your audience. If you are live-streaming about your brand directly, aim to be authentic and educational, rather than blatantly self-promotional.
2. Failing to Plan
Besides picking a good topic, you also need to plan live-streams out ahead of time.
Because live-streaming is unedited and unscripted, it can be easy to think that it doesn't require planning. This couldn't be farther from the truth. In reality, a good live-stream takes just as much planning as VOD content.
The exact planning you need to do will depend on the type of event you're planning to live-stream. However, here are some basic things to consider:
Your location
Length of your live-stream
Its sections (eg. different speakers, performers, segments of information, etc)
The lighting plan
The video and audio equipment
Your available internet bandwidth
Possible background noises
Resources (eg, images, prerecorded video, charts, etc.)
Weather (if outdoors)
These are just some of the things you will need to think about when planning live video streaming. It's essential that you cater to all the known variables and eliminate any room for failure.
For instance, a common mistake when live-streaming is not planning for camera life. Having your camera die mid-video will literally be the end of your live-stream. You can easily avoid this by packing spare (charged) camera batteries.
To plan live-stream events that have multiple segments, you should also create a rundown. A rundown is a list of the planned segments along with their time frames and any other relevant details. These could include displayed graphics, audio, the lighting plan, etc.
You can use a simple spreadsheet to create a rundown. You can also invest in software to streamline this process, such as Shoflow Rundown, where you can take advantage of automated time calculations, the rehearse out of order function, live shared changes from any device, and more.
3. Not Getting Your Resources Together Ahead of Time
Depending on the type of topic you are covering in your live-stream, you may want to incorporate different resources.
Perhaps you want to slip in some illustrative images. Or maybe you have some recorded video you want to include. Things like graphs, charts, and diagrams can also be very useful for certain types of presentations.
No matter what materials you want to include when streaming, it's essential that you get these together ahead of time. Can you imagine waiting while a live-stream host clicks around on his PC trying to locate a graphic?
Take it from us, don't be that guy. Have your resources organized and easily accessible.
4. Not Using a Run of Show
Although you usually can't fully rehearse a live-stream, using a run of show can help you feel prepared.
A run of show consists of test driving your presentation.
There are many benefits to doing a run of show. It allows you to reduce the chance of equipment issues, and refine the timing of graphics and supplementary resources. It also helps to establish the true time frame of segments and gives everyone involved a bird's eye view of the show.
If you want to take your run of show to the next level, you can also look into software solutions such as teleprompters. Shoflow offers a revolutionized teleprompter service that integrates with your rundown and displays on any device, allowing you to deliver prompts to speakers anywhere in the world.
5. Streaming Poor Quality Video and Audio
Another very important mistake to avoid is streaming poor quality video and audio. The live-streaming bar is rising, and audiences aren't willing to sit through buffering, lagging, fuzzy image quality, or scratchy audio.
If you don't believe us, research shows that viewers will leave a bad quality live-stream in 90 seconds or less.
Therefore, you need to do everything you can to make sure that you are streaming crisp, buffer-free video, and distinct audio.
To enhance the quality of your audio, make sure that you invest in the right mics, avoid background noise, and coach presenters and speakers to talk into their mics.
Besides using decent camera equipment, you should consider your selected frame rate. Higher frame rates can impact the quality of your streamed video. Therefore you should choose your frame rate selectively.
If you are streaming footage of things like sports events, you should aim for a higher framerate, such as 30fps and more. However, if you are streaming presentations, interviews, or other events with less movement, you can drop the frame rate to as low as 15fps. This will allow you to still get a smooth image, but place less strain on your uploading capacity.
6. Streaming With Low Upload Speeds
Let's face it, no matter how great the quality of your video and audio is, this will all be ruined if your upload speed can't handle the heat. Depending on where you are live-streaming from, you might not always have control over what upload speed you get. However, you should always try for the highest that's available.
Failing that, you can also aim for twice the upload speed than what you have set your combined video and audio quality at.
If you are live-streaming a physical event, such as a concert or sports match, and have to use a cellular connection, you might want to invest in a multi-bonded cellular device.
The reason for this is that large gatherings can saturate the capacity of nearby satellite towers, causing upload speeds to plummet. Having a multi-bonded device will allow you to load balance and combat this drop.
7. Not Making It an Interactive Event
One of the reasons why live-streams are so popular is they tend to be more interactive than VOD content. For example, think of a documentary about your favorite thought leader, versus a live-streamed interview with them. In the live-stream, you get to watch them in real-time, and in some cases, there might be a chat facility where the audience can ask questions.
The interactive element of a live-streamed event is important, so make sure you utilize any opportunities for this. Here are some ways to make live-stream events interactive:
Have a chat function and a dedicated person to manage this
Include audience polls
Incorporate a method for creating media showing poll results or audience feedback
Gamification for corporate or educational events
Have the presenter or speaker directly address the camera
As you can see, not all of these elements will be suitable for every type of live-stream. However, picking one or two of these elements will already add an interactive component to your live-stream.
8. Under-Promoting Your Live-Stream
Because they happen in real-time, promoting live-stream events in advance is crucial. No matter how big your audience, if no one knows about your live-stream, how are they going to watch it?
To ensure you don't lose views thanks to underpromoting, start early and keep at it. You can promote the event on your social channels, get sponsors to help, and broadcast it via your email list. To ensure attendance, make sure you send out reminders, especially as you get close to the date.
Stats show consumers are 39% more likely to share video than text. If you do a good job of promoting your live-stream, your audience will probably help you spread the word. So, capitalize on this and get promoting,
9. Not Harvesting the Live-Streaming Data
Last but not least, don't forget to analyze the analytics you get from your live-stream. Analytics-based live-streaming data such as drop off points and geo-locations can give you unique insights into your audience.
Most streaming platforms provide an analytics feature. If you want to get to know your viewers, don't let this go to waste.
Up Your Live Video Streaming Game With These Tips
Live video streaming is undeniably here to stay. If you want to broadcast events, promote your brand, or build a community, learning how to conduct seamless live-streams is an invaluable skill.
By applying the above tips you can ensure your live-streams are well planned out, of high quality, and retain viewers.
What's more, by taking advantage of Shoflo's suite of tools including Studio, Rundown, and Prompter, you can lighten the workload that goes into planning and running a live-stream event. Want to give Shoflo a try? Start a 14-day free trial today.